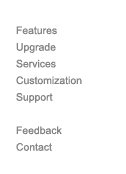 Leads
Import From ANY Lead Source, Download hundreds of emails directly into the database within seconds.
Ability to assign leads on a rotation basis either manually or automatically.
Send an email response automatically upon download.
Automatically enter customer information from leads provided from your web site, as well as any lead source.